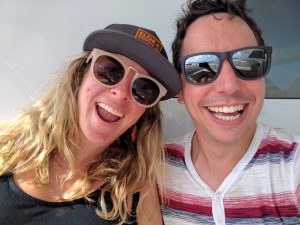 When Sam and I first met last fall, neither of us knew that we would be hanging out together in the small Caribbean island of Anguilla.
She had an opportunity to work at the Four Seasons during the busy holiday season and was kind enough to invite me down to stay with her at the hotel for a few days.
Our adventure actually started in Sint Maarten, the Dutch island neither of us have been before. I took the one hour flight from San Juan on an island hopper that ended up being an hour delayed. The Reason? It was because the crew didn't arrive on time! My first introduction to "island time".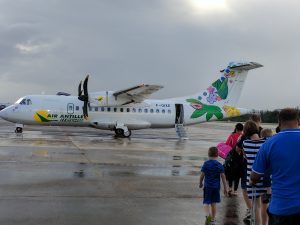 I was in the mood for some BBQ, so we hit up a place right across the street from the Hotel called Lee's Roadside Bar and Grill. Nothing special to write home about, but it filled the craving.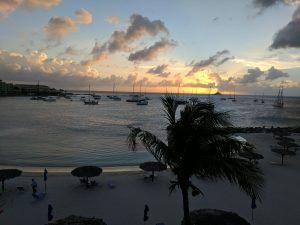 This island was described to me as "the Vegas of the Caribbean". I can see why. The main strip is littered with clubs and casinos.
After dinner we were on the hunt for some cheap booze to pre-drink before heading out to the bar.
Coming across Booze It Up was difficult as there are no sidewalks. Dodging puddles and traffic at the same time was proving to be challenging considering we were already tipsy from the drinks at dinner.
Grabbing our $10USD bottle of Smirnoff, we were handed a "free shot" voucher for the bar next door! Score!
After pounding back vodka sodas at the hotel, we headed to The Soggy Dollar at around 12:30am or so to do some dancing. Cover at the door was $10USD.
Drinking and dancing ensued with us stumbling home around 3:00am.
Overall a great start to our adventures! Tomorrow we're taking the ferry to Anguilla to spend the rest of the weekend. I'm looking forward to seeing what this tiny island has to offer.