About
About Me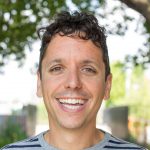 I'm Blake. A thirty something guy who's decided to drop everything and explore every corner of the globe.
I quit my job in October 2016 and decided to cram my entire life into a backpack and hit the road.
If you don't have the opportunity or ability to escape to another country, I hope that this blog inspires you to make it a priority.
I'll be updating this site as I explore, however, you can also follow me on instagram.
You can get in touch by e-mailing: me@blakecrosby.com
About This Site
There are a few ways you can navigate my posts.
Take a look at the Map. This page will show you all of my posts based on location. Handy if you want to learn about a specific part of the world.
The left hand navigation contains a list of all posts by month, you can browse all of my content sorted by date.