For the second half of my time in Mexico City, I moved north to the Guerrero neighbourhood. Again, in a pretty kick-ass AirBnB ($30CAD a night for a whole apartment? Yes Please!).
My apartment was within walking distance of some of the best attractions of the city, including the Museo del Tequila y el Mezcal. The museum is small and wont take you more than 45 minutes to enjoy the exhibits. Your ticket includes a shot of tequila on the rooftop restaurant. I passed, instead opting for a delicious lunch of empanadas and beer.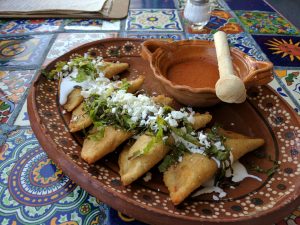 If you love craft beer, and great burgers, then you have to hit up Kitchen 6 in La Condesa. The Pub Burger is amazing! Cheese, beef, and pulled pork all on a delicious brioche. I paired the meal with two Mexican craft beers. A Helles style brew called Jbalí and a Brown Ale known as Cucapá Obscura. Both great!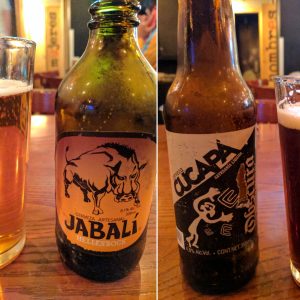 If you're looking for amazing tacos, check out the street vendor on the corner of 2 de Abril and Avenida Hidalgo (near The Bellas Artes metro entrance). He offers 5 tacos for $30MXN. 
Ending my trip to Mexico city with the above mentioned taco stand put things into perspective. Mexican cuisine is simple and easy. Five to seven ingredients on a platform made of the all-mighty corn. The tortilla is the foundation of Mexican dishes. Whether they be a taco, burrito, enchilada, nachos, or quesadilla.
Looking forward to eating food that is not wrapped in a corn blanket, I board the plane for the quick flight to Guatemala City.