Houston was way better than I expected.
The AirBnB that I stayed was close to most of the great bars in Midtown, and a 10 minute walk to 24 Hour Fitness. I was expecting the city to be dead after work, perhaps it was in downtown, but midtown it was hopping.
I've been finding my self using Googles "popular times" feature quite a bit on this trip. It's super handy if you don't want to show up to an empty bar or restaurant on your own. I was going to check out the Kirby Ice House, but alas, didn't want to be the only guy at the bar.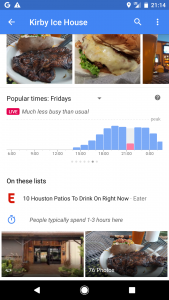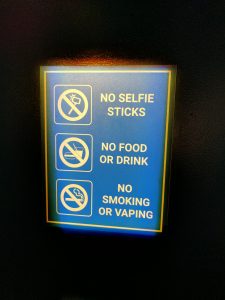 I decided to make an educational trip to the Johnson Space Centre (JSC) to learn more about the United States space program. For $30, you get to check out the exhibits and museums. Where I think you get the most bang for your buck is with the tram tours (which are free with admission). The two tours take you onto NASA grounds where you get to visit working facilities, including Mission Control. I didn't have enough time to do both tours, so I missed out on the Mission Control one.
Another highlight of the visit to the JSC was visiting the 747 shuttle carrier. The pilot in my geeked out at how they modified the Boeing to be able to carry the 150,000 lb shuttle.
If note, was having to deal with the weight and balance of the aircraft when carrying the shuttle. The 747 was so tail heavy, that they needed to bolt 1,710 lbs of raw iron to the floor, ahead of the first row of seats.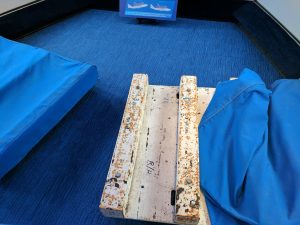 Another 7,000 lbs of gravel was added as ballast in the cargo hold.
The rest of the aircraft was stripped of everything (including insulation) in order to keep the weight down. It was a chilly ride in first class!
The round trip cost of an uber to the JSC would have been close to $70. The bus would have taken over an hour and a half. I was able to find a car rental with Avis for $32, plus parking $5, and gas: $7… still cheaper than taking an uber.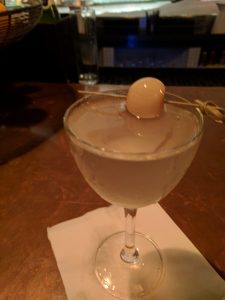 After a workout at the gym, I decided to hit up Julep for a drink. To my surprise, they had a Gibson on the menu! My favourite drink! The "Farmhouse Gibson" was made with London Dry Gin, Blanc Vermouth, orange bitters, and of course: the onion.
My god was it delicious! The onion brine had a slightly roasted flavour to it, which really gave it that rustic farmhouse quality. This particular drink has given me a better appreciation for gin (I normally stick to vodka).
I made my way back to Midtown and bar hopped around. I spent most of my time at Howl at the Moon, my first dueling piano bar. It turned out being way more fun than I expected. The crowd was great and dancing up a storm.
The rest of my time in Texas will be spent in Austin, I'm going to try to see if I can find a party happening tonight. The Austin Texas EDM facebook group suggested that I go checkout Vulcan Gas Company.