Be sure to check out part one!
The weather forecast was showing increasing temperatures as the week wore on. So we decided to go hard on day two, worried that night three would just be too hot.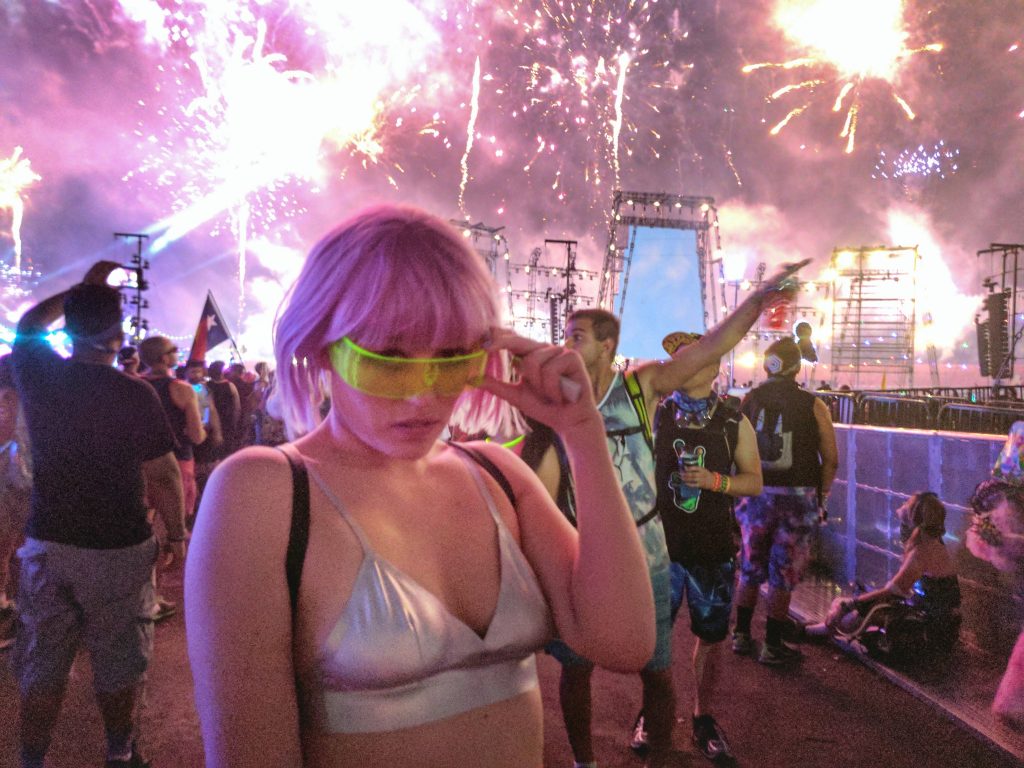 We both really wanted to see Duke Dumont (who killed it by the way). So as soon as we got inside, we hit the VIP area to settle in.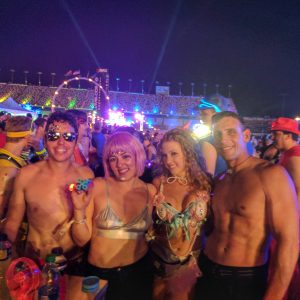 This is where we met Emily and Chris, who we ended up spending the most of the night with. Pro tip: Bring a bubble machine. Lauren did and everyone loved it. An awesome ice breaker when meeting new people.
We continue to dance the night away, taking breaks every now and then to drink some water. It wasn't until after the festival did we learn about its casualties.
Around 1090 people needed medical attention, 15 were taken to hospital, and one person died.
Even before you enter the gates, you are handed free bottles of water. Which you can fill for free at the many refill stations inside. There really is no excuse to not stay hydrated.
However, when you mix in alcohol, drugs, and the heat, people just go overboard. I remember seeing two or three festivalgoers get hauled out in stretchers over the course of the weekend. A sobering reminder to to be smart about my water intake.
Taking breaks from dancing was also part of our "don't die" strategy. This meant taking advantage of the huge ball pit available to all VIPers! Most people say the dedicated air conditioned washrooms are the best part about VIP access, I disagree:
Meanwhile, Lauren was trying to meet up with Adam, a guy she met at Marquee earlier that day. When you jam 150,000 people in one place, your cell phone struggles to function. Mobile data doesn't work and text messages are severely delayed. So trying to coordinate a meet up is virtually impossible. A lesson we learned that night.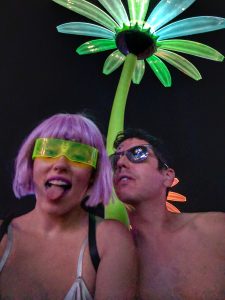 As the clock rolled over to 4am, it was time to head home before the sun came up. Number 1 rule for me: Leave before the truth revealing sunlight ruins your night.
We went hard on day two, we were smart about it, and came out unscathed.
Driving back to our AirBnB, Lauren was working hard on our strategy to beat the heat on day three…